February's $500 CASH GIVEAWAY WINNER
CUPE Union Member Lorne Wilson
January's $500 CASH GIVEAWAY WINNER
John Thalen , Union Welder, Plumbers & Pipefitters 488
November's $500 CASH GIVEAWAY WINNER
Greg Debelak S W CARPENTERS 1977
October's $500 CASH GIVEAWAY WINNER
Shelly Paulson, Plumbers / Pipefitters College 488, Edmonton
September's $500 CASH GIVEAWAY WINNER
Allen Byassee IATSE 69 Memphis
August's $500 CASH GIVEAWAY WINNER
Ian Langridge, Edmonton IAFF 209
July'S $500 CASH GIVEAWAY WINNER
David Robinson, Illinois Teamster Local 916
June'S $500 CASH GIVEAWAY WINNER
Craig Frieburg, Area Coordinator, UUWA 200, Alberta
MAY'S $500 CASH GIVEAWAY WINNER
Grace Thostenson UUWA Calgary, Alberta
APRIL'S $500 CASH GIVEAWAY WINNER
Cindy Pytel
WOW!!! I happen to save the info from last year, and I am sooo excited!!! THANK YOU Angelina!! My son is getting married in 2 months, I can not tell you how much this will help me!!! I have actually told my co workers. Thank you once again Angelina! God Bless you & William & everyone there!


Have a fabulous day!


C.E. Pytel
Plumbers & Pipefitters, Local 488
Edmonton, Alberta
2010 LABOR DAY CASH GIVEAWAY $500 WINNERS
Cynthia Pytel, Plumbers and Pipefitters 448
Pamela Debelak, Retail Clerks 711
Scott Mc Andrews, AMFA 18
Michael Brown, Carpenters 1846
Celeste Hopkins, UFCW 711
Daniel Falso, Teamsters 294
Ken Landgraff, CUPE 386
2009 Labor Day Cash Giveaway Contest Winners!
Joe Pierre
UFCW 770
Los Angeles, California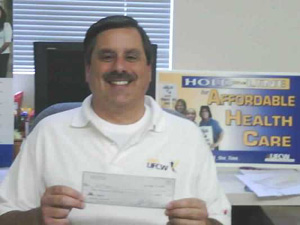 I first became a union member when I was 16 and have belong to three unions over the years ( SEIU, FAIR and UFCW). I've been a UFCW member for over 27 years.
I'm 47 years old and live in Santa Maria, CA. and am currently a Union Representative for UFCW Local 770 serving the membership in the Santa Barbara area. In addition to my regular rep duties I'm also a Vice President on our Executive Board, an Officer for the Tri-Counties Central Labor Council and on the Santa Barbara County Democratic Central Committee.

I like spending my weekends either watching or attending NASCAR races(Go 88) and have a goal to visit each NASCAR track in America.

Scott McAndrews
Aircraft Mechanic Fraternal Association 18
Houston, Texas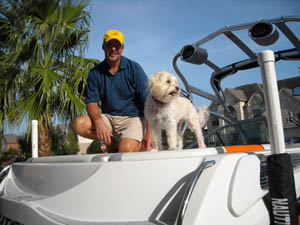 I am 48 yrs old and have been married to the same wonderful woman for 25 yrs. I have a 23 yr. old daughter (recently married) and a 20 yr. old daughter (in college). I have been an Aircraft Mechanic with Southwest Airlines for 19 yrs. and have been the Treasurer for our Local for the past 6.5 yrs. I love to play golf and I love to travel.


Allen Byassee
IATSE 69
Memphis, Tennesse
---
2008 Holiday Cash Giveaway Winners
$5,000 Winner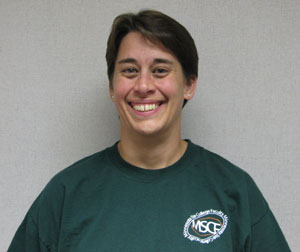 Anne-Marie Ryan-Guest
MSCF 210
Professor
Minneapolis/St.Paul, Mn.

$1500.00 Winner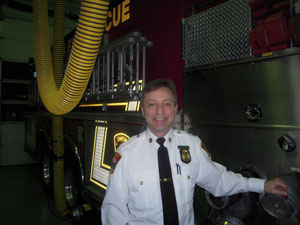 Ken Arble
Local 2289
Fire Fighter, 33 years on the Canton Fire Dept.
Rank- Battalion Chief
Canton, Michigan
Father of three, 1 teenaged son and 2 daughters attending college.
Hobbies: running and staying fit.
$1000.00 Winner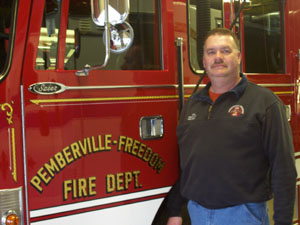 Mike Vajen
My wife Shelly and I live in Pemberville, Ohio. I have 7 kids
including a step-daughter. In the summer we love to camp & ride our Harley and in the winter months we are in a bowling league.
Currently I am employed full-time with the Perrysburg Township Fire/EMS Department in Ohio as a firefighter/paramedic. I have been there going on 26 years, the first 5 as a volunteer and the remaining years full-time. I am a past treasurer of our union, IAFF Local 4170, and currently the President in my second term. In addition to PTFD, I also work part-time for the Pemberville-Freedom Fire Department where I am the coordinator for their Continuing Education Program.
In my spare time, I teach at Owens Community College located in Perrysburg Township. There I teach 2 EMT classes a year and have been teaching for about 15 years. I love everything that I do but most importantly, time with my wife and kids is the best.